26thJune 2008: I-Litter

(Koperkat Comanche x elmourABIta's Carnelian - three sorrel boys, two sorrel girls and one usual girl)


Nine Weeks:
We are absolute happy with Nele and her way she handles motherhood. She even has become more handsome during pregnany and nursing time. You can see it in each of her kittens that she is the mother. We are very proud of this wonderfull litter.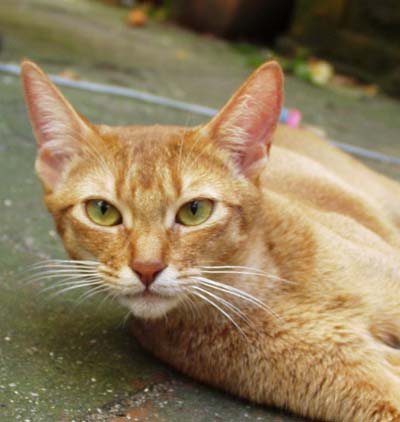 Indian Red: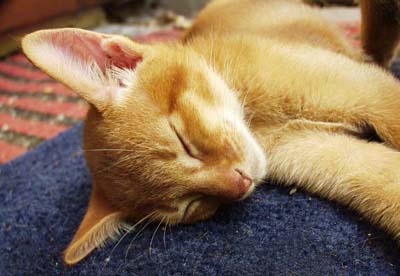 Iwashiroit had a little accident. Now he is fine again, but his ear looks still bad.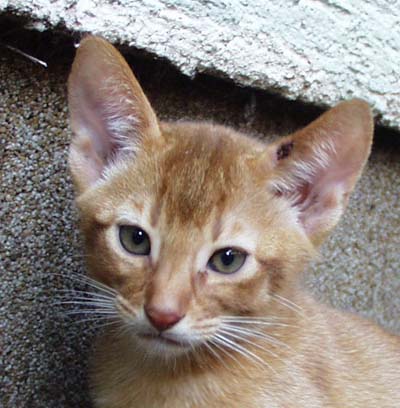 Imperial Granat: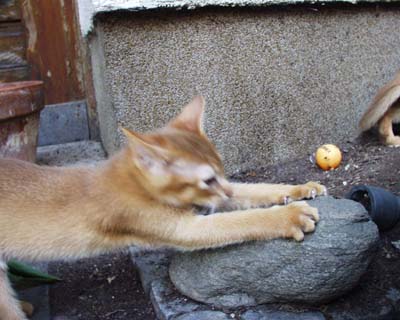 In my eyes this is the most handsome sorrel kitten. Doesn's she look so much like her mother?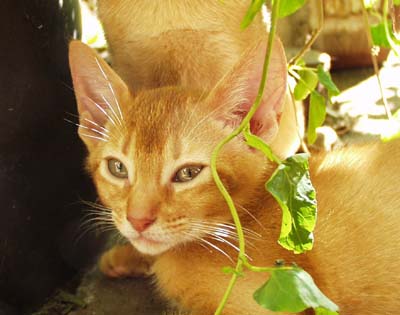 Ruby is a bit shy: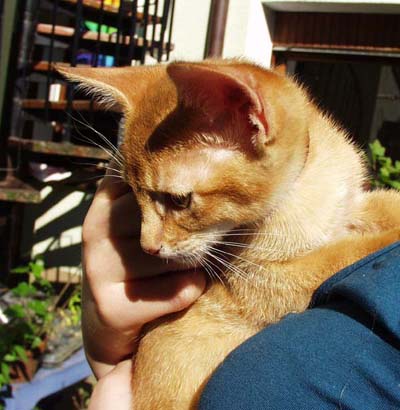 And our only usual kitten Idait: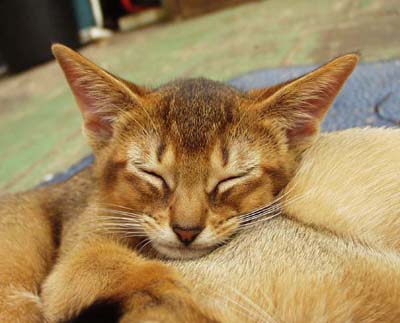 Three Weeks:
Nele is a real passionate mother. All the six kittens are nursed by herself, we do not have to feed any additional food. All of them are growing nicely. It was a bit of a problem to get her allowance to take pictures, but at last she allowed us. We have ideas for the names, but maybe we will change them again.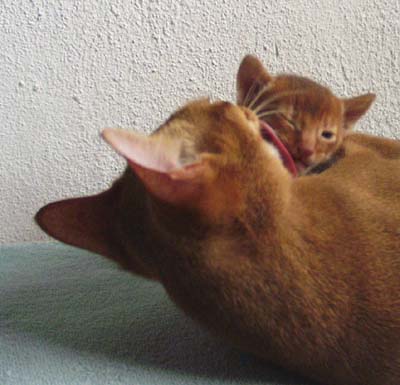 'Indian Red', the smallest sorrel boy. He got the name of a special red colour.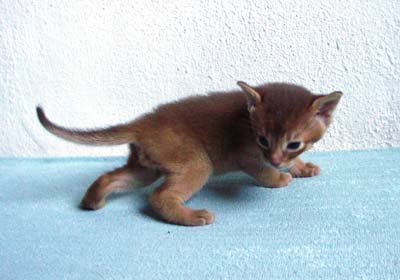 The name of the second sorrel boy will be 'Iwashiroit'. This is a red-brownish mineral.



And our big boy is 'Imperial Granat'.
Sorry for the poor quality of this pictures but I had problems with my digicam, I hope I will resolve it and get better ones the next time.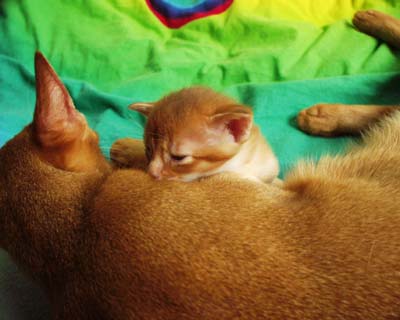 'Inka Rose' is a handsome red gem and the name of this sorrel girl.



'IndianStar Ruby' is the second girl.



The usual girl will be named 'Idait'. Idait is a mineral of copper-red to golden brown colour.
Day of birth:

Nele had been quite round and had gained a lot of weight. But we did never expect such a litter: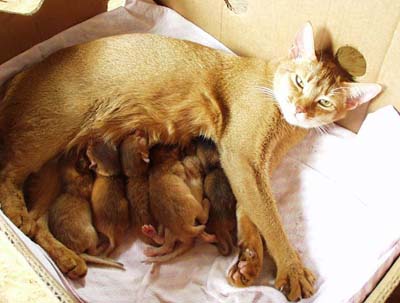 All six kittens are very equal in size (between 96g and 106g at birth) and mother and babies are doing fine!