Mikkar Roses AtDawn

"Rosie"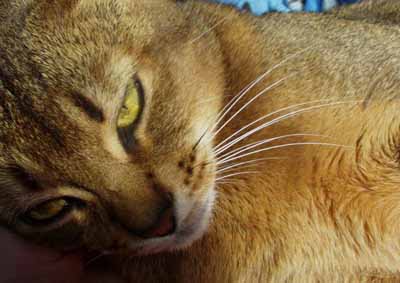 (Myleenus Lordofthelynx x Mikkar Mikkar Century Dawning - usual gitl, born: 11.07.2004)

Rosie's pedigree provided by "Abyworld"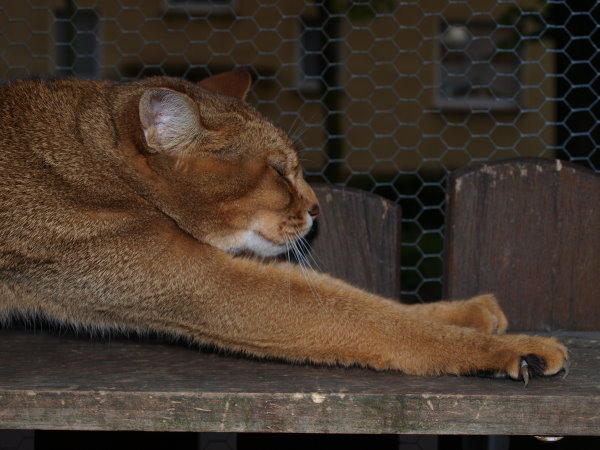 After more than two years of searching and waiting at last again an Abyssinian cat lives with us.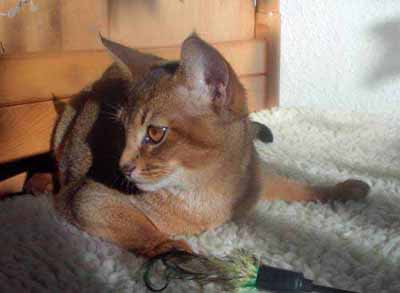 She crossed the British Channel and was bred by Mike und Karen "Mikkar" Abyssinians. At their homepage you can admire pictures of Rosie's parents ("Lynx" and "Dawn"). Having seen them you will not have any doubt about her tuft's origin.
Thanks so much Karen and Mike for this silly sausage!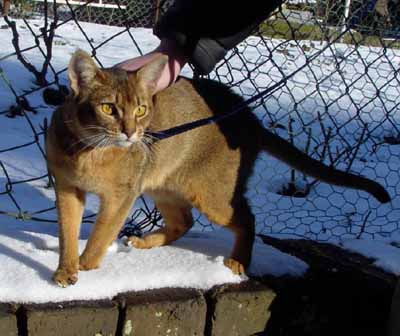 Concerning "her" people Rosie is absolutely affectionate, loyal, and cuddly. She loves to play and is a really passionate retriever. She usually is in a good mood, always friendly, and a very healthy cat.
She is going to be the foundation cat of my cattery.