El MourABIta`s Abal

"Abal"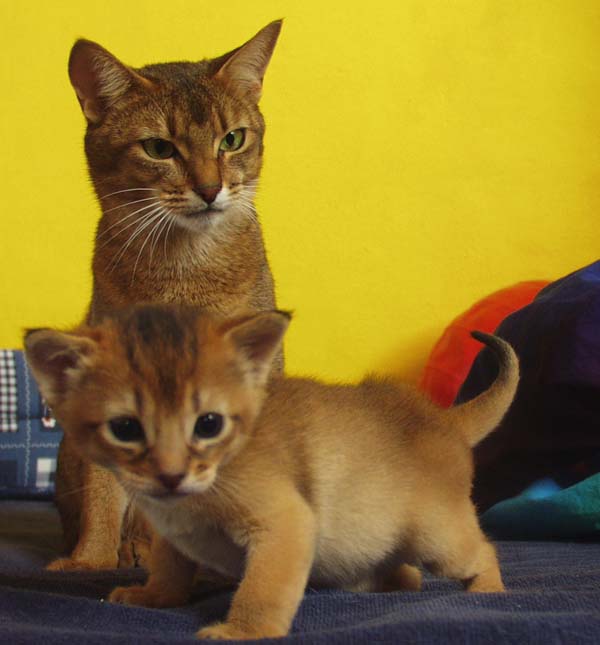 (Ken Khun-Thep x Mikkar Roses AtDawn - usual girl,
born: 25.01.2006. Carrying sorrel and dillution.
Here with her little sister DawnUnder)

Abal's Pedigree provided by "Abyworld"


Abal is our first "homemade" Abyssinian cat. She was the first born out of our A-litter.
We thought a long time about her name and then we decided to call her "Abal". This means "wild rose" and does really suit her (her mothers name is "Roses at Dawn" the German expression for "ruddy" is "wildfarben" which means "wild-coloured"). To tell the truth, she is not at all thorny like a rose, but has her father's wonderful sweet temperament. I've never met a cat with such a sunny disposition.
This was our main reason for keeping her.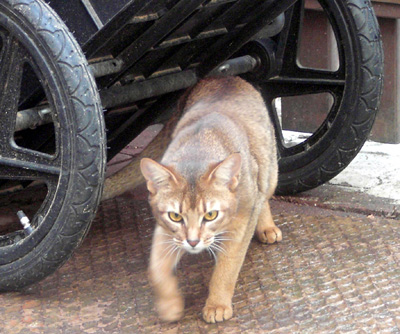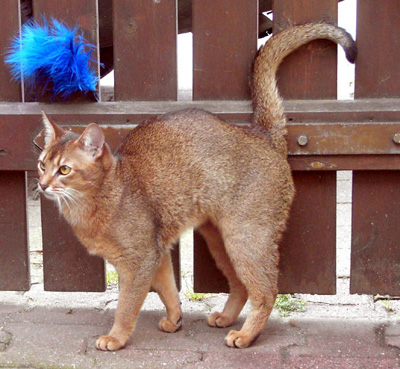 But we also like her colouring; now with three years she has nice green eyes. Her fur is soft, but with a good structure and ticking. Her tail could be a bit longer, as well her tufts (which, by the way, are existent, but quite small).
She arranges herself well with all the other cats in our house, and you can recognize her with your eyes closed,