Koperkat Comanche

"Ninu"

(Merindalee Spirit Of Oz x Fairport Mandy Moon - usual male, born: 09.Feb.2007)
Comanche's pedigree provided by "Abyworld"

Those days Ninu is just a little boy, but very smart and handsome. Best British and Australian lines are united in him.

Thank you so much Shirley for this extraordinary cat, that is uniting best english and australian lines! We are so pleased with his developing, he is a friendly, handsome boy and litters are georgious. Ninu has been neutered now.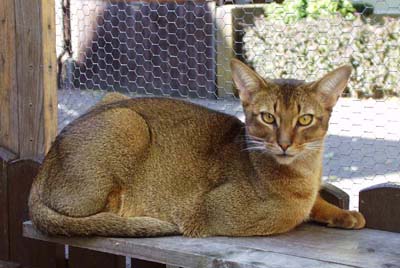 Here he is seven months old, already taller and even heavier than our girls (who are not very small ones) and he is growing and growing and growing...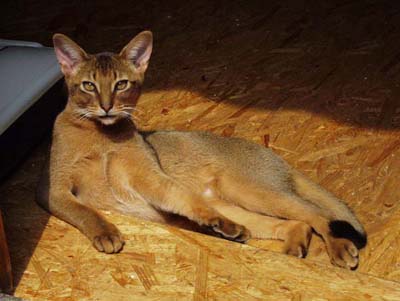 This picture we took when he was here since nearly two months. He really is such a cute boy and is everybody's darling.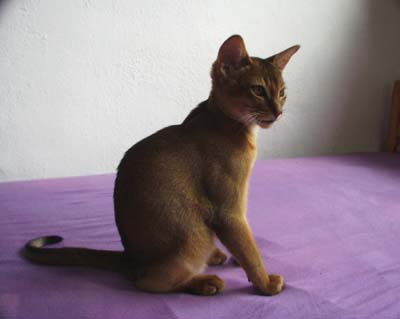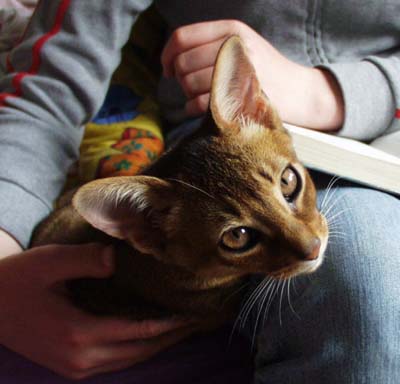 Two days after his arrival in his new home. He is 16 weeks old on this picture.