03thMay 2008: F-Litter

(Koperkat Comanche x elmourABIta's B-Bindu - two usual boys and two usual girls)

New Home:
Felis is living with his cousin Choukri and the wonderfull neuter Astyanax in Unna now:



Fahid is living in Berlin with his half brother Gaby (Gabriel's Fire):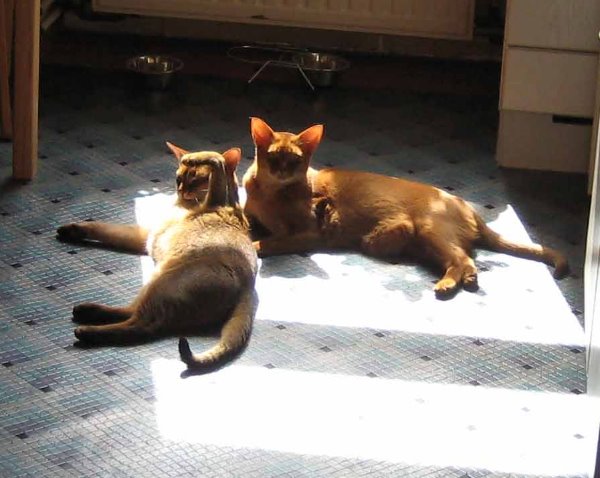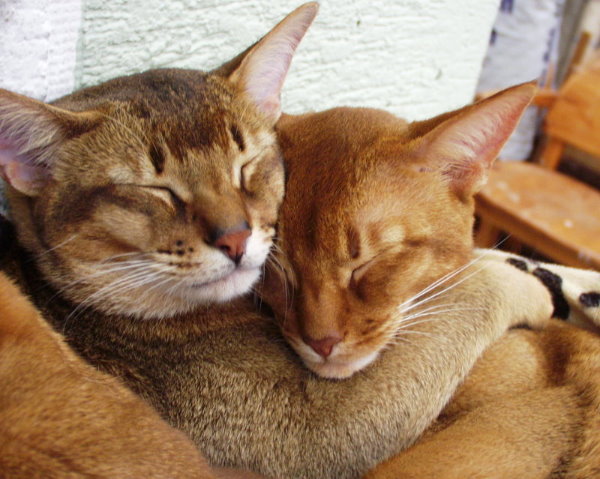 25 weeks:

First Dot is owner of a great colour and nice tufts. She herself got a bit calmer than she was as a kitten.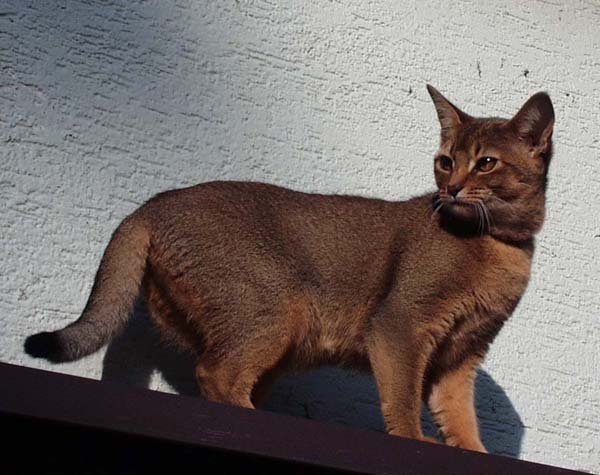 Fineline: uses to be bussy with messy things. Who knows what she is doing next? We think to keep her.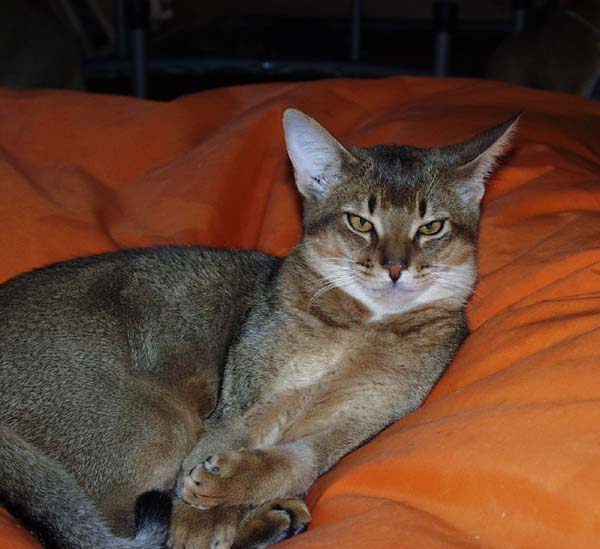 Fahid is going to be a really huge boy. With his 5.5 month his weight is over 4 kg now. And no end of his growing in sight. He is very self confident but at the same time a social cat. Like his brother he is neutered now.
Nineteen Weeks:

FirstDot is a wild girl. She does not like to be hold tight too much, but she regulary comes to be petted.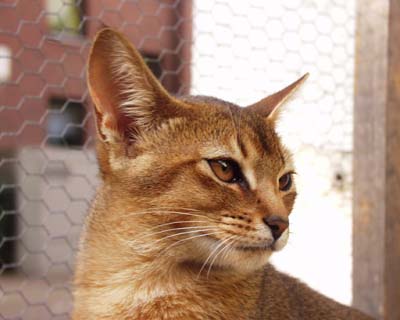 FineLine is nicely developing - we thing about keeping her.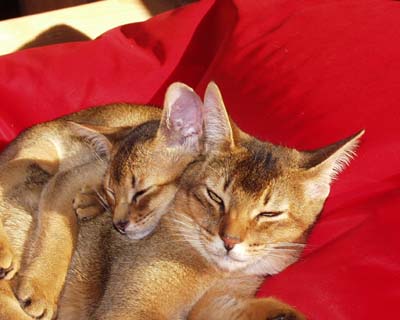 Here you see Felis with his half brother Hiawatha. He still loves to be cuddled and has a great colour.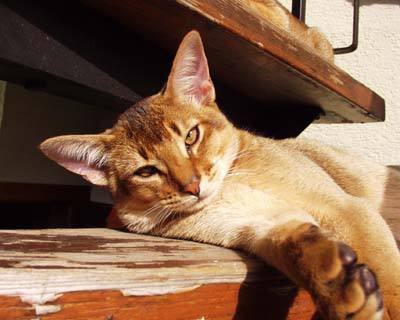 Fahid is a bit more selfconfident. In my eyes he is going to be a very handsome boy.

Ten Weeks:

FirstDot.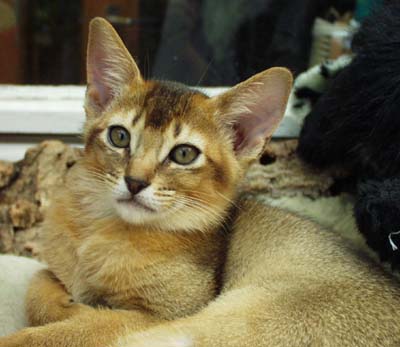 FineLine.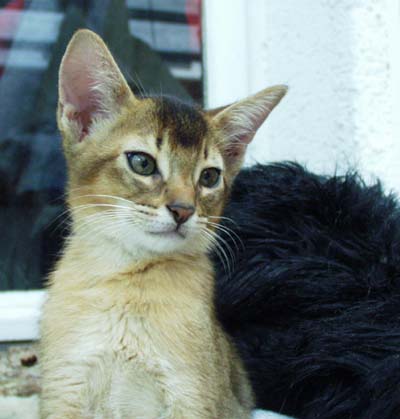 Felis is a big, big cuddler. He is absolutely sweet.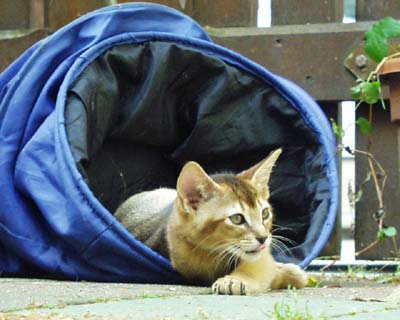 Fahid.
Seven Weeks: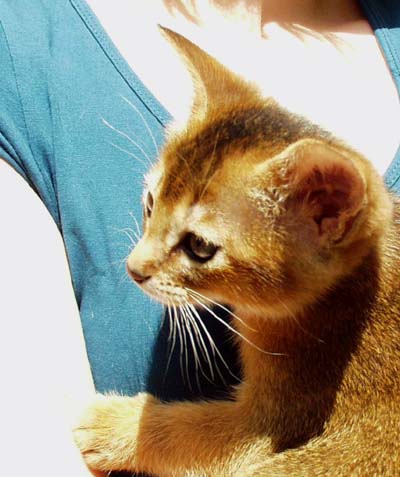 FirstDot.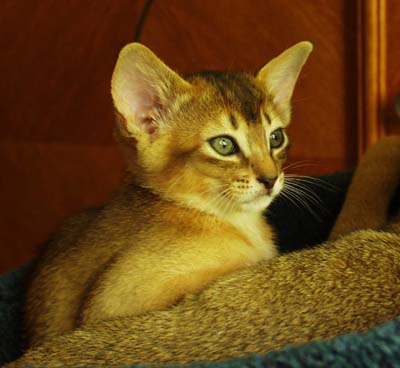 Fine Line, is a real wild thing although she does not look like this moment.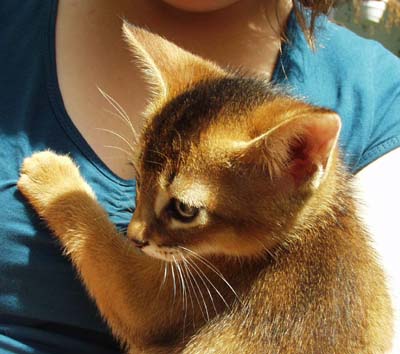 Felis.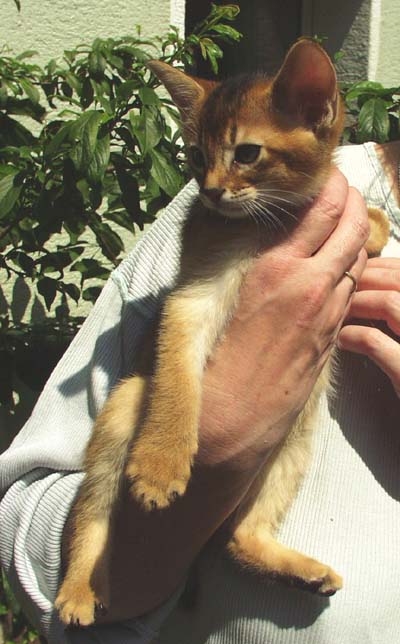 Fahid.
Five Weeks:
Proudly we present the F's names: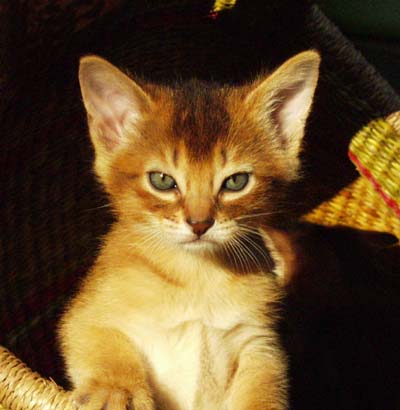 elmourABIta's FirstDot Of B-Bindu (she was Bibi's firstborn, B-Bindu means B-Dot).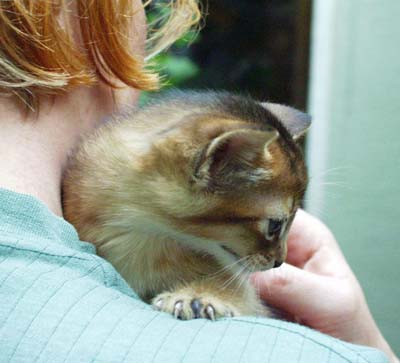 elmourABIta's Fine Line.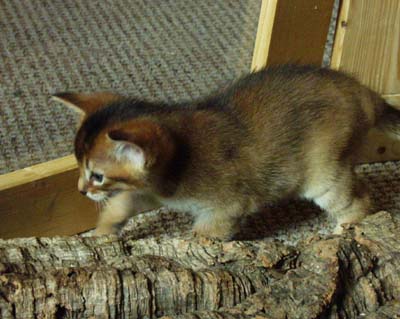 My son's wish: elmourABIta's Felis.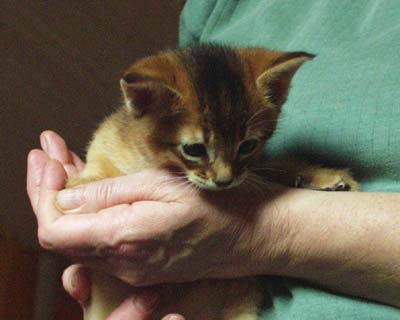 And our small lynx: elmourABIta's Fahid.
21 Days: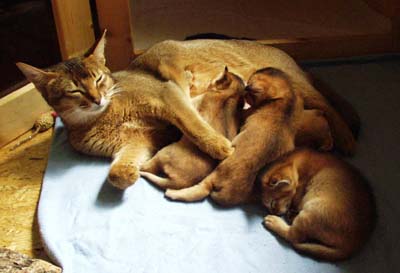 Finally Bibi allowed us to move the kittens from the dining room table, so they live in the kitten playpen now. We feel that they enjoy their new freedom.



The firstborn girl was the first to get a name: "FirstDot of B-Bindu".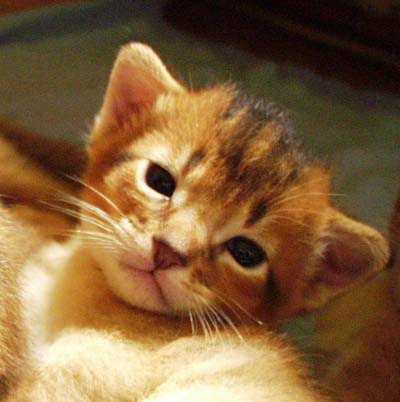 Her sister still has to wait a bit.



The first boy as well is without a name upto now (but we have an idea).



And so does his brother - he is still waiting for a name. But, with or without names, the babies are growing well and their proud mother Bibi takes best care for them.


Eleventh Day:
Still this is a very quiet litter. Bibi is doing her job in a very confident and quiet way - we really enjoy it a lot. The babies are growing as they should.



The first born girl.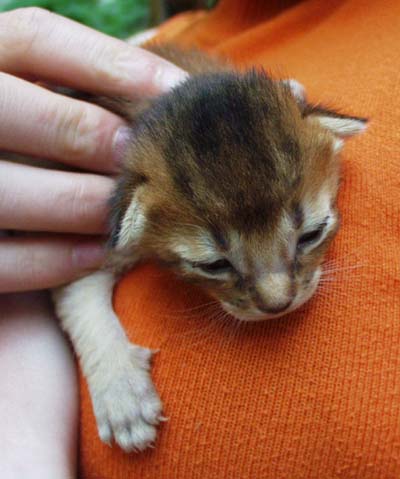 And her sister.



The first boy.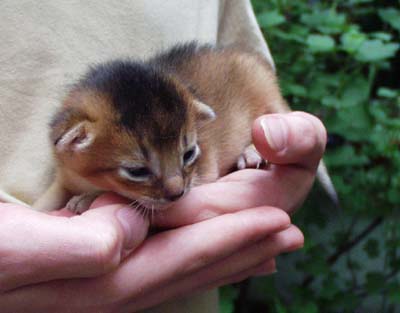 And the second boy.


First Day: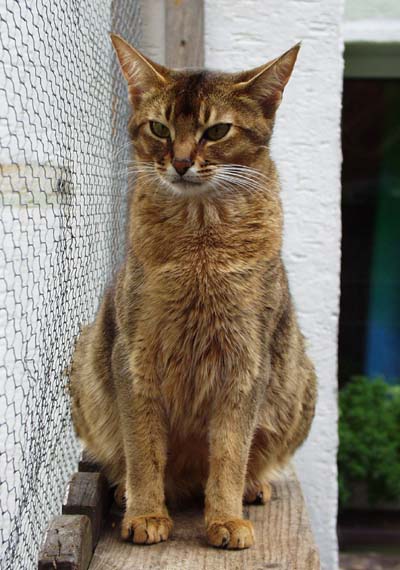 Bibi had become a very round cat - she somehow left the impression that we feed her with footballs...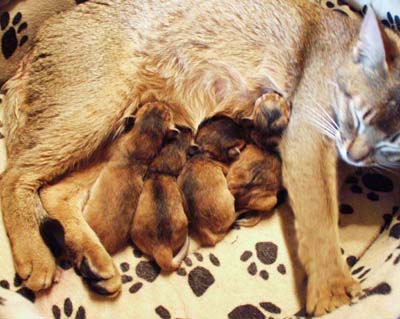 During two hours first the two girls and then the boys were born. Bibi was very calm and did everything very well. Only the place she choosed for the kittens birth was quite extraordinary (our dining room table).
All the kittens are such sweet and calm babies; during the first day they gained 15-25g of weight each.