31thMarch 2007: B-Litter

Rosie x "Leonardo" (Ken Khun-Thep).

Nine Weeks: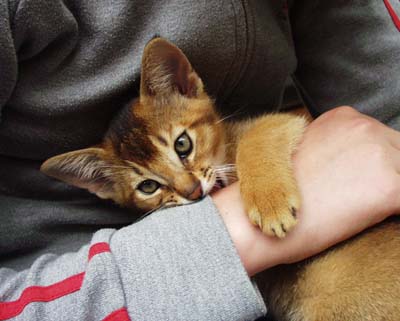 "Bibi" really is a wild thing - we are very happy, that now she has an adequate playmate. Ninu likes to play with her very much.



Seven Weeks:
Meanwhile this handsome girl has got a name as well: "elmourABIta´s B-Bindu". We decided to keep her.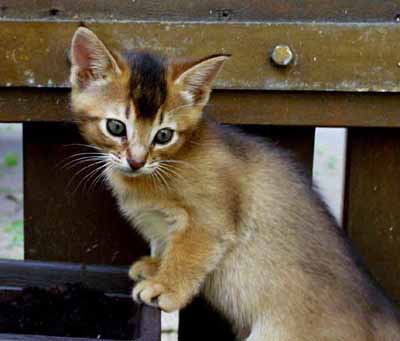 Six Weeks:
Unbelievable how nice kitten can be at this age.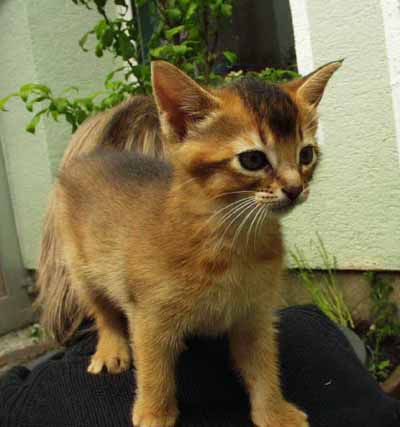 Four Weeks:
Our little "B." started to explore her environment.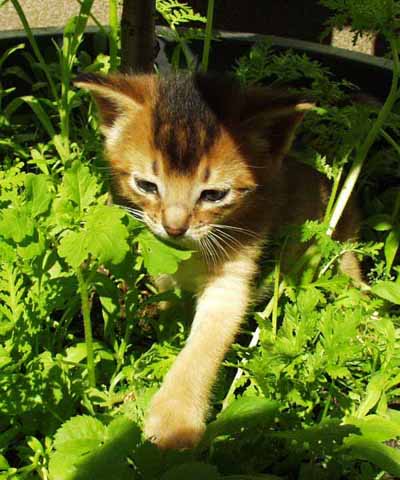 Three Weeks:
Of course she is growing and is about 500g now...
there must be milk for four, but: as well washing for four, education for four and carrying for four...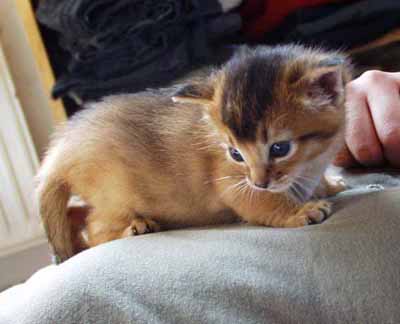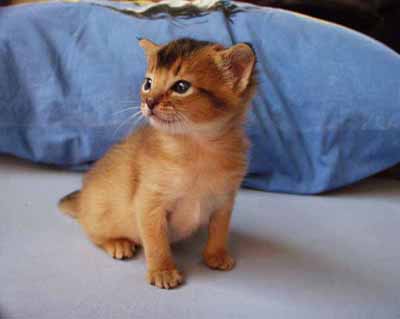 Day 14:
Without any doubt - sometimes it is a real advantage to be a single...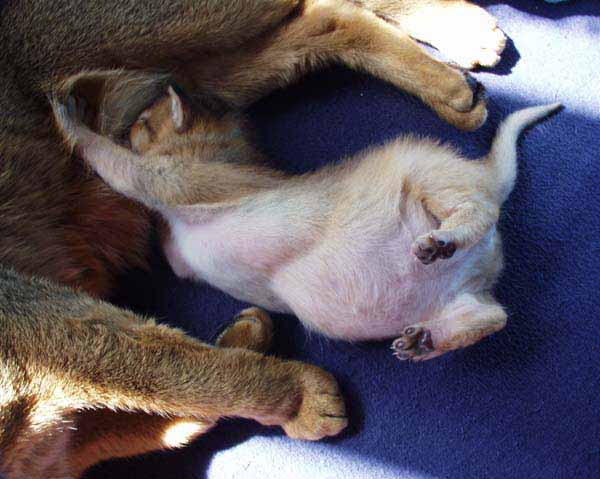 Day 8:
What to say? She is growing as expected...
Her eyes started opening today.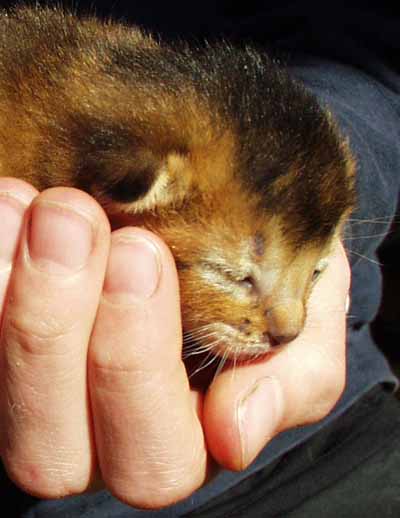 Day Five:
Our little girl is still waiting to get a name. But like her last year´s brother and sister she is growing quickly. Today her weight is 187g.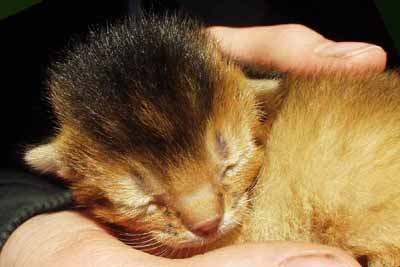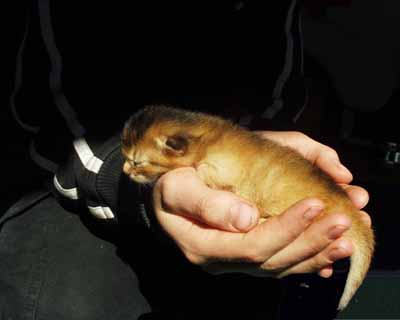 Day One:

We had to be very patient this time. At day 68 of her pregnancy Rosie gave birth to a strong and nice kitten: