21thFebruary 2008: D-Litter

(Koperkat Comanche x Mikkar Roses AtDawn - two usual girls)


Twenty weeks: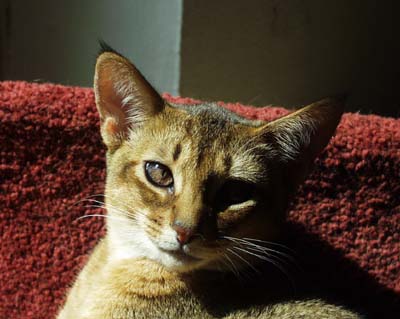 Dawn will stay with us.


Seventeen weeks: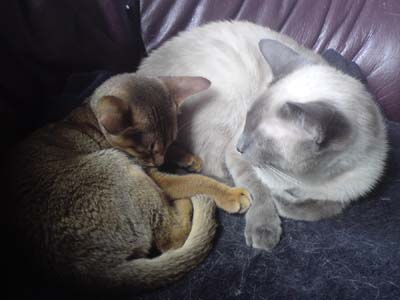 Difl with her friend Ella. Two wild things that use to rest together.


Fiveteen weeks:

Difl mooved to her new home (here on her way with the train). Now she lives with a Siamese.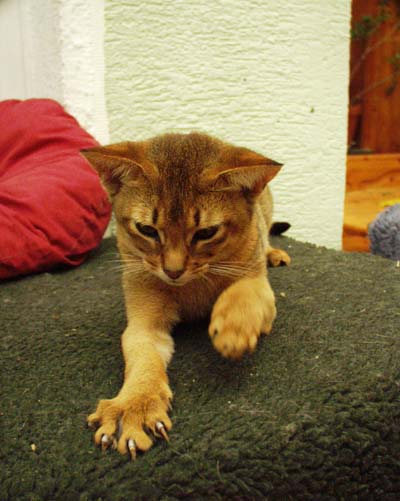 Dawn will stay with us!
Thirteen weeks:
Sorry, that I did not take pictures last week. Here are actual ones again: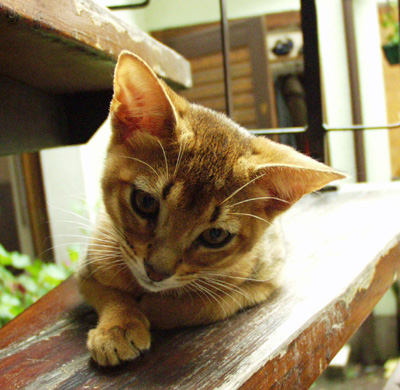 Difl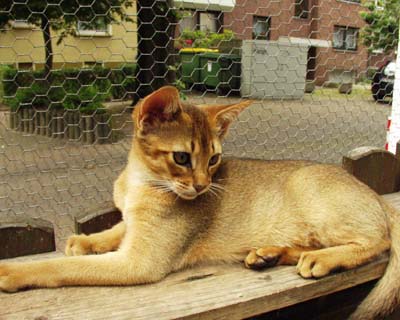 The two girls are quite big meanwhile. Rosie thinks so too and does not allow them to drink any more. But sometimes Abal does. What a luck for them.

Eleven Weeks:
Both girls have been a bit sick. Dawn developed a severe inflamation at the site of her microchip, Difl had a slight inflamation of her eyes (you can see this at the picture). But now both girls are about all right again.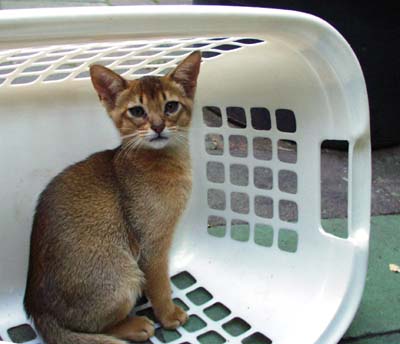 Difl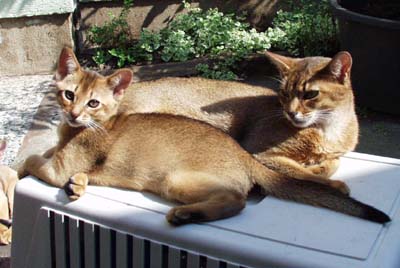 Dawn is taking a sunbath together with her big sister Abal.

Ten Weeks:
What a nice weather today. First the girls played like crazy and then they were very lazy...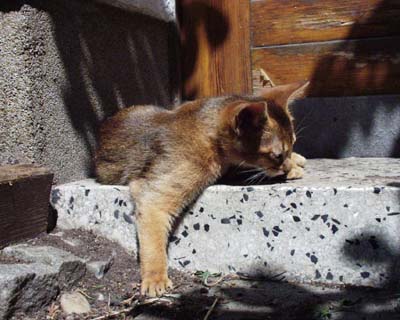 Difl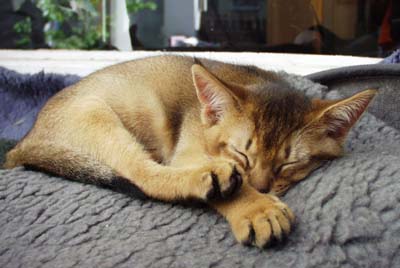 DawnUnder.

Nine Weeks: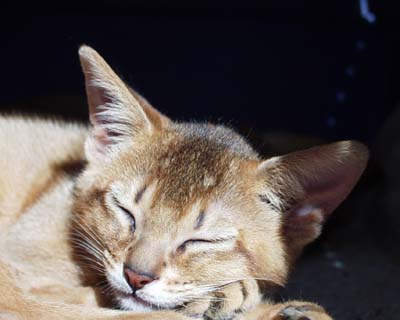 Difl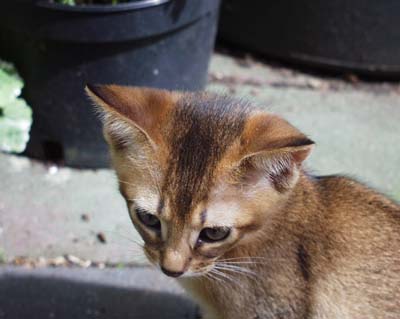 DawnUnder.

Eight Weeks: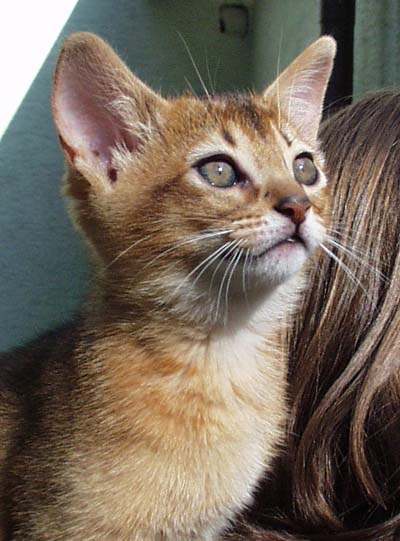 Difl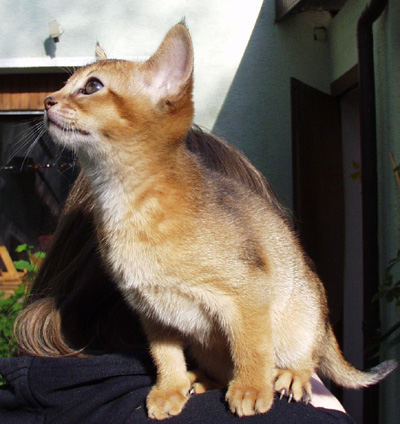 DawnUnder.

Seven Weeks:
Both girls get smarter from day to day .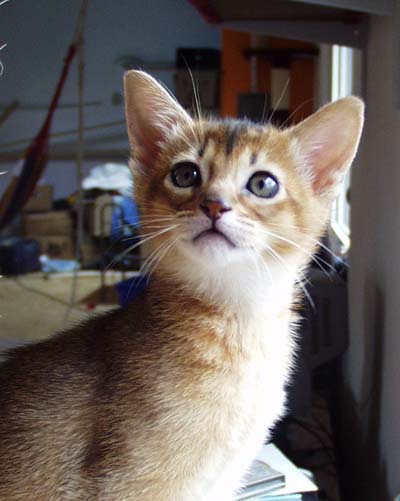 Difl is very brave and self-confident.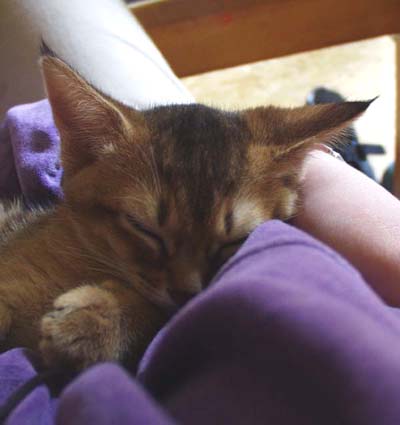 Dawn is maybe a bit more reserved but likes to be petted as well.

Six Weeks: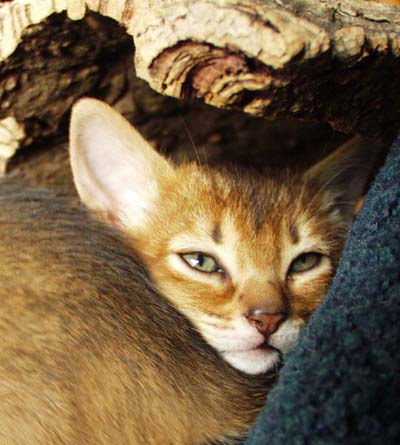 Difl still half asleep.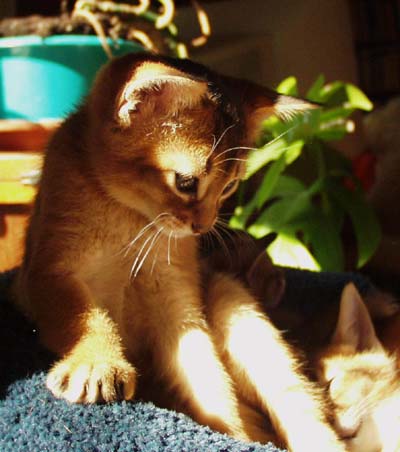 Dawn.
Five Weeks: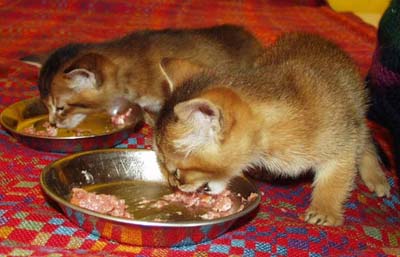 Difl (right front) loves her fresh raw food as well as her nephew Easy does.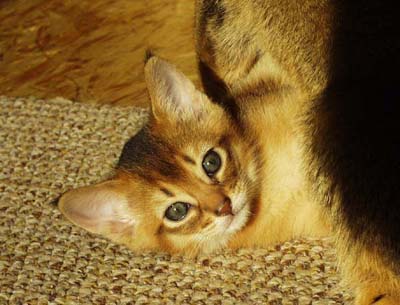 Dawn Under is thinking about her next mess.


Four Weeks: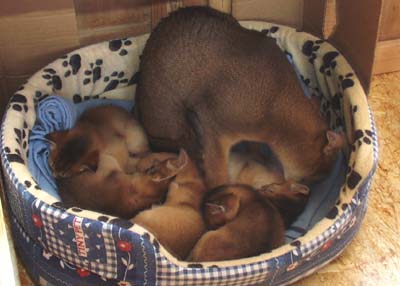 Actually we only have one litter any more. A litter of five, with two mothers! At last Abal understood that Rosie has a right to handle the kittens as well and so they both care for them now. Anyway, to handle everything accurately, here are only the "Ds", look for the "Es" at the E-Litter page.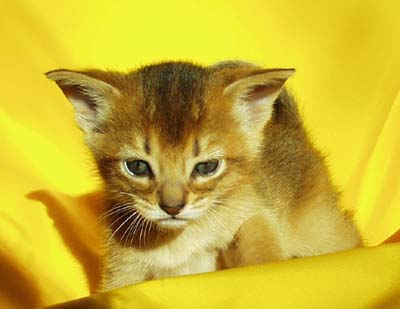 Maybe she looks a bit wild here, but Difl is a very sweet tempered cat that loves cuddling .



Her sister, DawnUnder is more of a wild thing. She forces us to improve the kittens pen continually.


Three Weeks: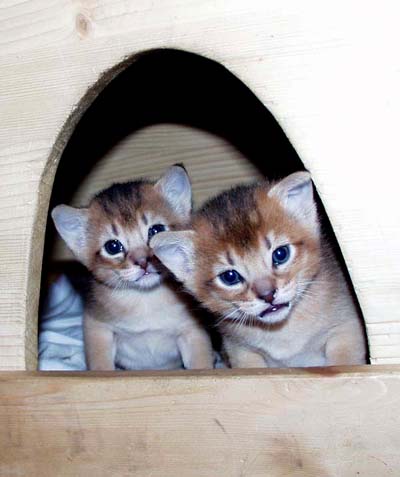 DawnUnder (left) started to walk on her legs yesterday. Though, it is hard work.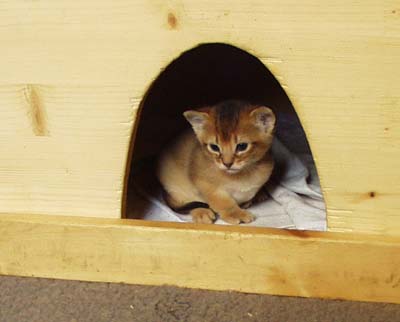 Should I dare to get out or not? She does, but with caution.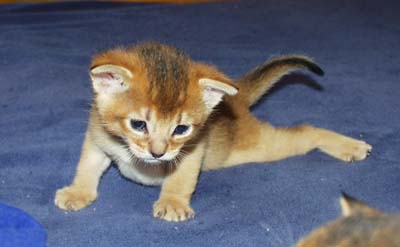 Difl has to train a bit more, maybe tomorrow she will be able to walk like the adults, may be the day after...


Ten Days:

Today both of this two lovely girls did nearly fully open their eyes. They are growing continouosly.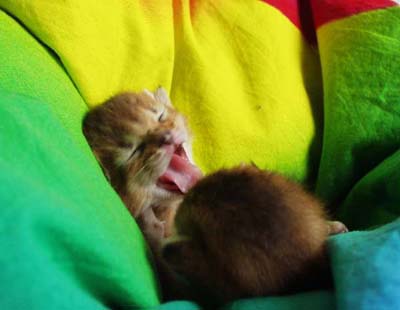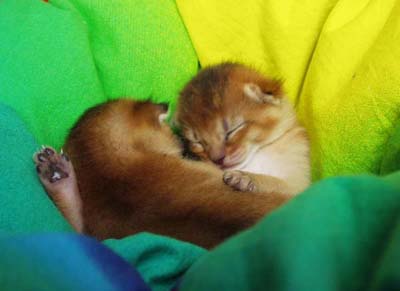 Day One:

At 3:15 and 3:30 a.m. two kittens were born. As Rosie's kitten use to be they are very proper and quiet kittens (but again Rosie insists in keeping them in my bed...).