21thJune 2008: H-Litter

(Koperkat Comanche x Mikkar Roses AtDawn - two usual girls, one usual boy, one sorrel boy)


New home:

Rosa and High Hopes ("Hopsie") live in Hamburg now: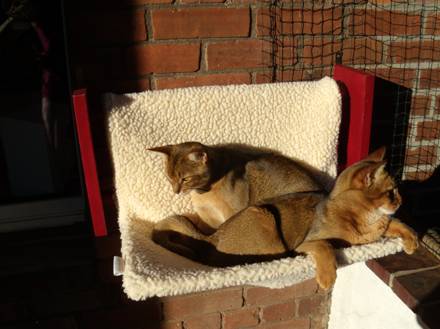 Homer and Hiawatha belong to a couple in Dortmund but have to stay with us for some more time.
Five Month:

Rosalind the handsome: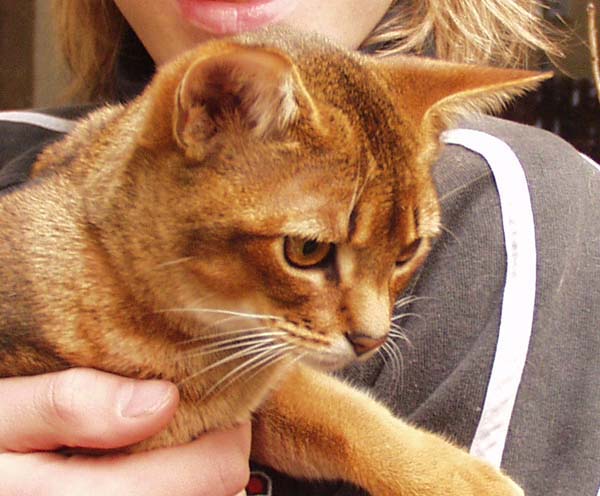 High Hopes has got a better chin now and is a quite harmonic girl (with still great ear tufts).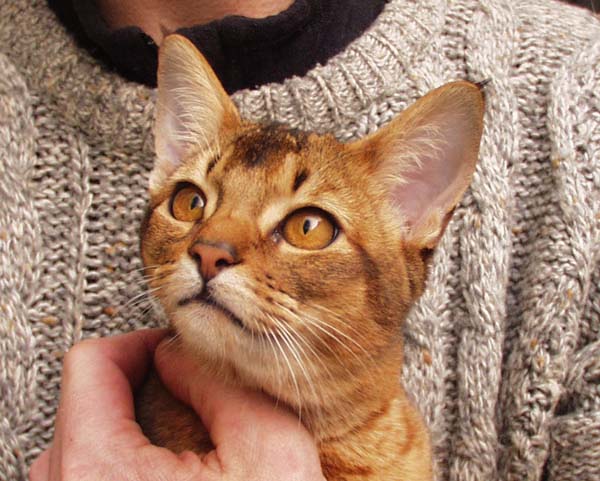 Homer::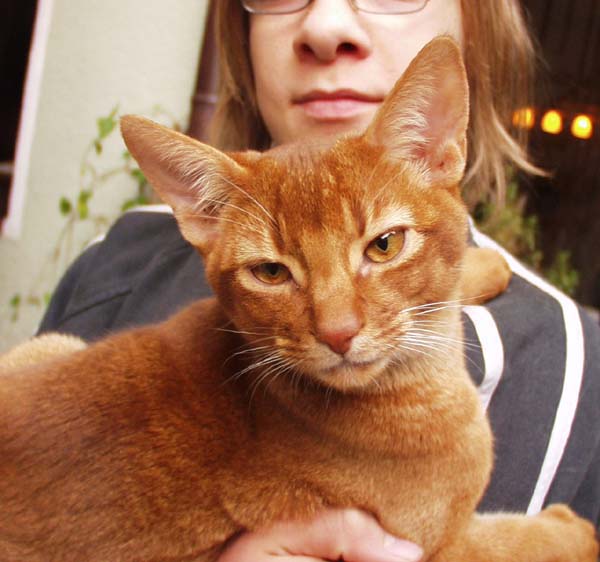 Hiawatha: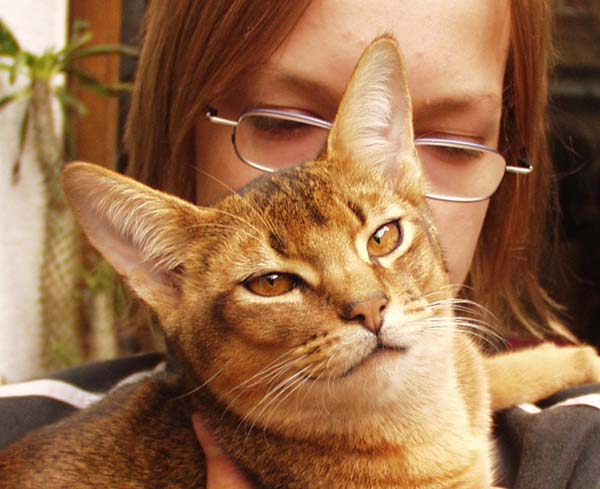 Ten Weeks:

Our daughter's favorite kitten. We are a bit surprised about her developing so nicely.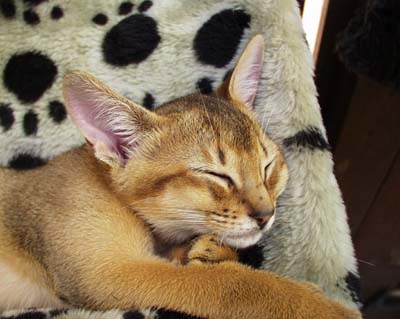 High Hopes still has a great colour and huge eartufts. But I think her chin could be better. Let's see how she will do in future.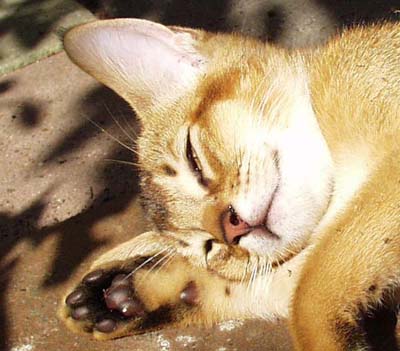 Homer really is a funny guy.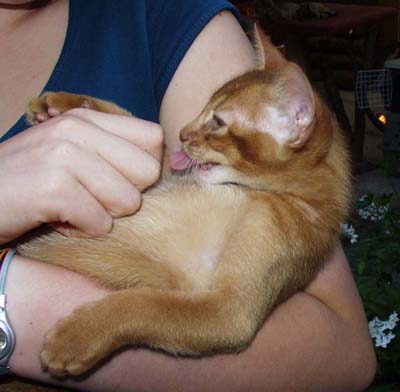 Hiawatha still is a big friend of humans. I would prefere to rehome him together with his brother Homer. I guess they will make a wonderfull team. Great boys. Here he is having a sleep with his brother.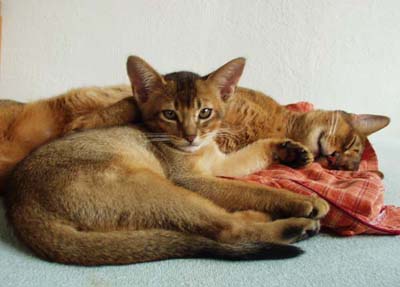 Five weeks:

We did not want to redo this mating but now as we see the result we are quite satisfied with it. Meanwhile all the kittens have their names. All of them (with one exception that you will easily recognize) they got rose names.

The firstborn girl, still a bit smaller than her brothers and sisters got the name of a tender smelling bushy rose "Heavenly Rosalind".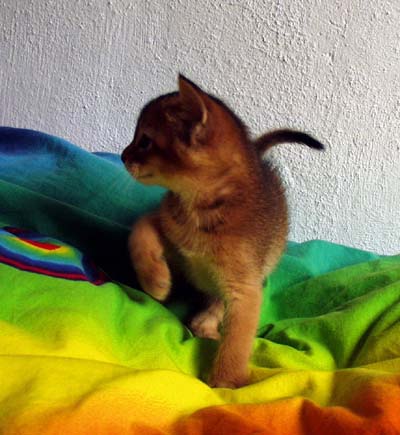 The second girl, that we find very pretty and who is quite a self-confident and funny little cat got the name of a climbing rose: "High Hopes".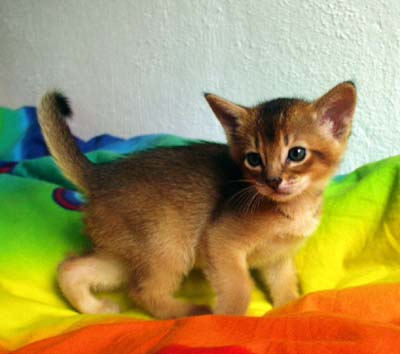 This sorrel boy has got the best colour we ever had in a kitten here. His name (special wish of our son) is Homer J. S. We are really curious whether this colour will develop on like this.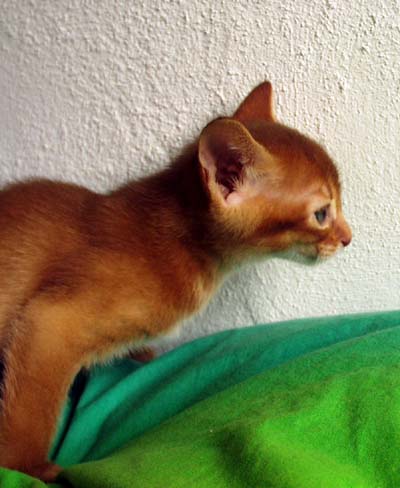 This usual boy is something very unusual. Since he was a very small kitten he loved people and liked to watch them. He still loves it very much. His name will be "Hiawatha" which is the name of a famous Irokese, but as well of a rose coloured flowered wild rose.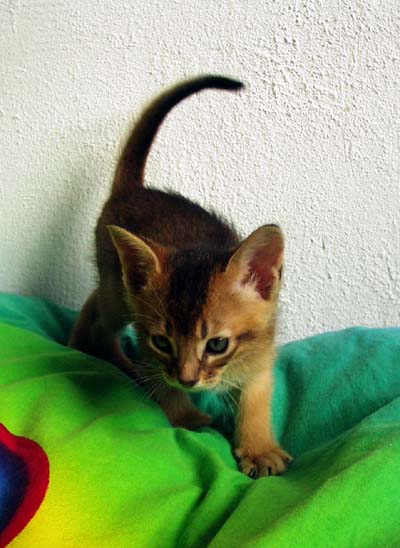 Twelve Days:

All the kittens are growing quick and nicely (as they all have two mothers).

The first usual girl:





The second usual girl:





The sorrel boy:





And the usual boy:


First Day:

Again Rosie and Abal share their litters.




Day of birth:

We were very surprised by the amount of this kittens.