25thJanuary 2006: A-Litter


Finally he left home: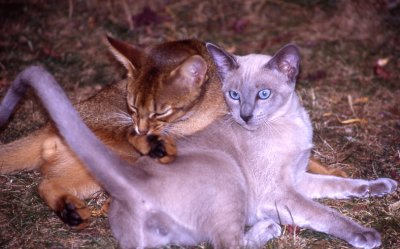 Asad is now called "Leo" which still means "lion", just in another language of this world. We visited him recently and he really feels absolutely fine with his friends Gigolo and Mano in his new home. He is a young adult now, has been neutered, and weights 5kg. He enjoys "his" catsafe fenced garden very much.


Staying with us:

We are keeping Abal who is developing very well. She is an extraordinarily nice tempered, cuddly, and social cat. Now she has her own page on this site, and you will find more of her here .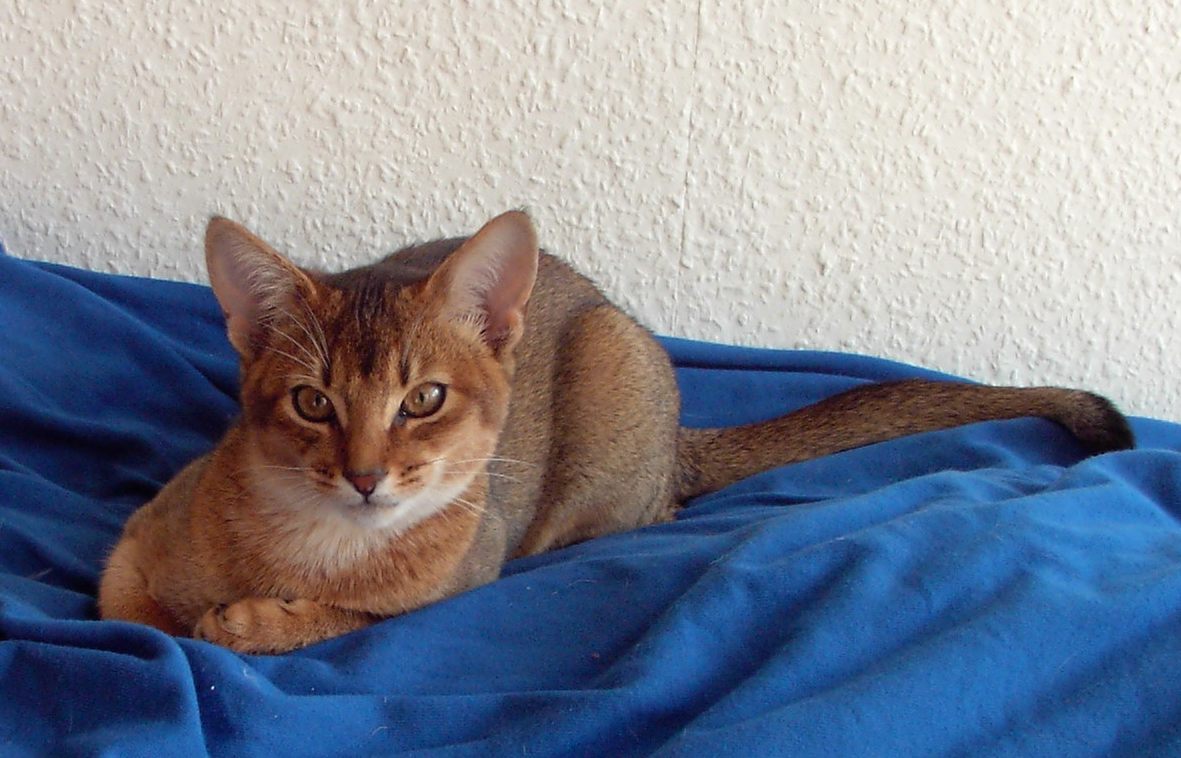 Easter:


Easter "bunny-cat" Asad:


Week 10-11:


The two kittens are 11 weeks old now. It is a bit sad for us to see them developing so quickly. Less than one month left with them here...
Both have more than 1.5kg now, and they grow daily, gather self-confidence, and independance.
Abal is a super-charming kitten. She loves to cuddle and plays like a world champion. Her mother passed the passion for apporting things on to her. The only thing she does not allow any jokes about is feeding. She dares to chew the biggest pieces and noone is allowed to take them away. She really is a big girl already and almost does not fit into the nest any more.




Asad loves to cuddle, but the best is to do it with his mum... Second best is to be carried around by one of my children. His favorite dish is goats milk (almost as good as the "original" - in contrast to his sister who prefers meat of all kinds.
For him, too, the best places are growing smaller.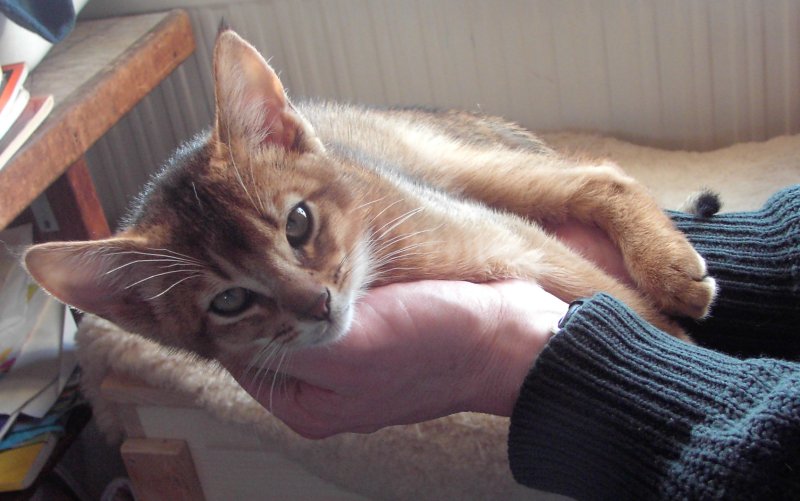 so it is a bit tight in some places: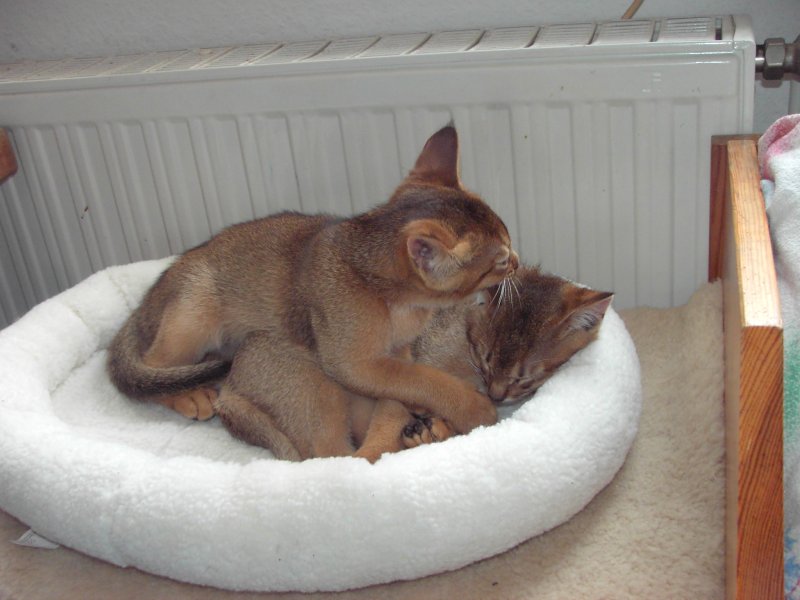 Week 7: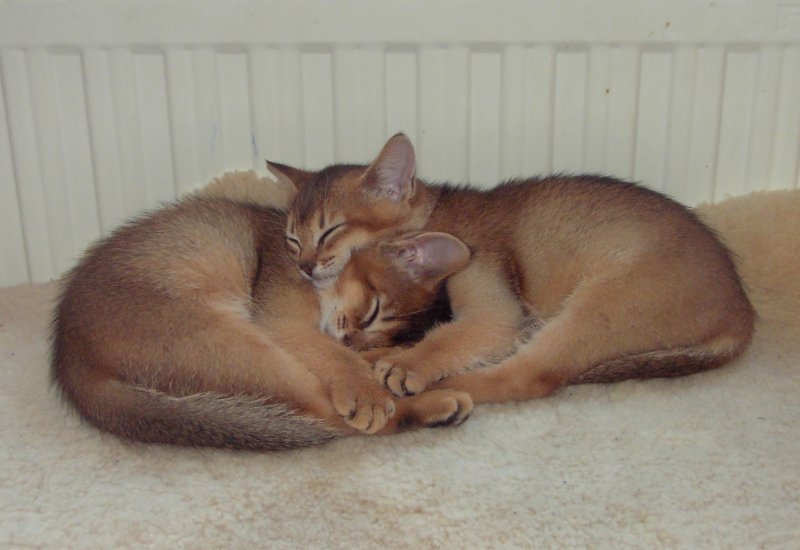 I guess, now it is sure the tufts will remain on Asads ears...: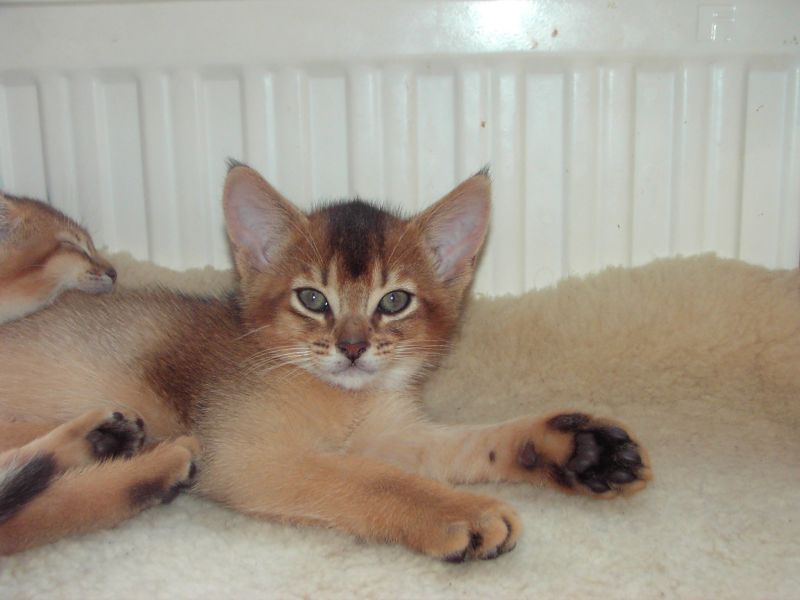 but for Abal it is not that sure. Hopefully she will keep her sweet temperament..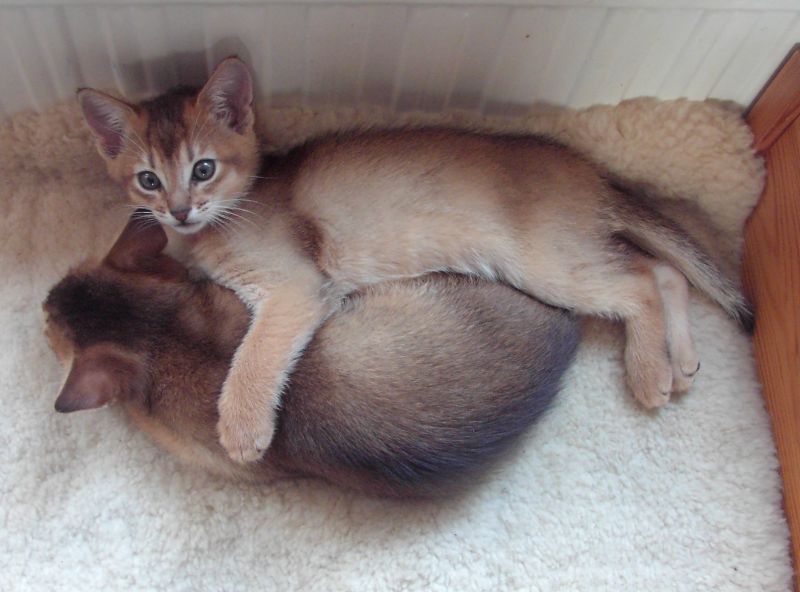 Day 31:
As peaceful as here: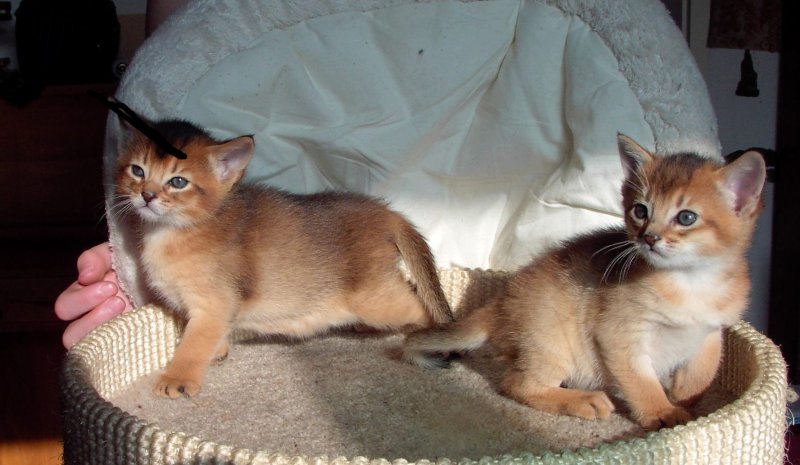 is not usually:




both kitten have a name now, the girl was named "Abal" which means "wild rose" in Arabian,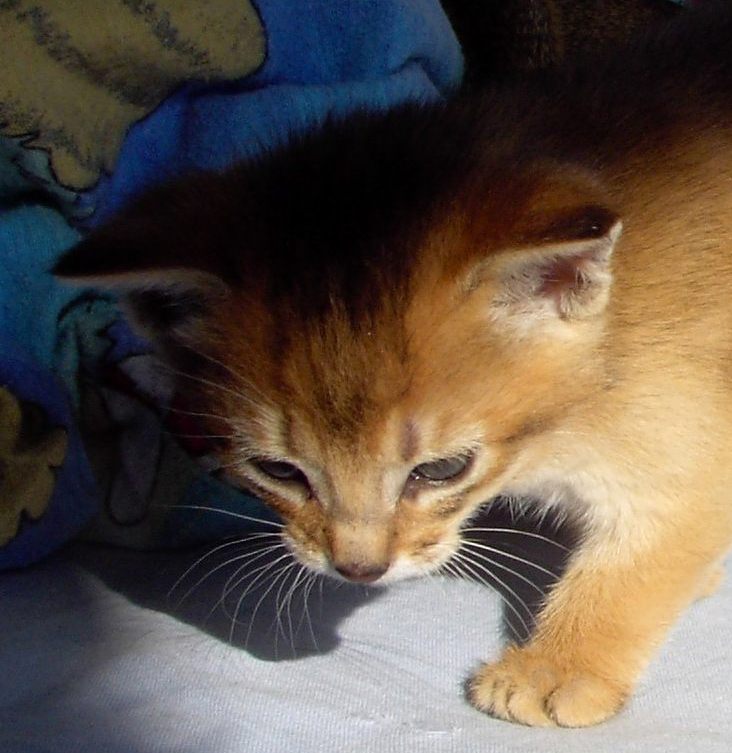 and we thought that "Asad" ("Lion") would be the fitting name for this boy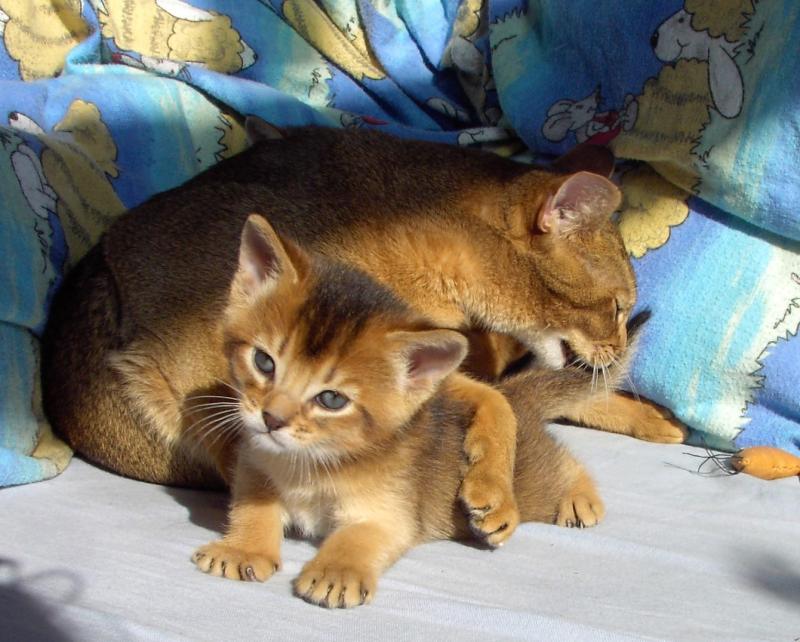 Day 18:
if possible, they get nicer from day to day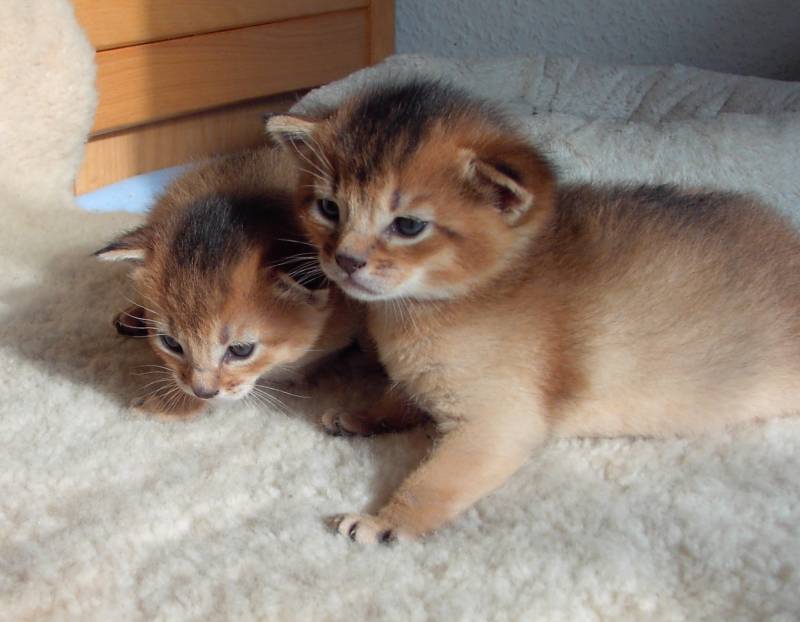 the boy: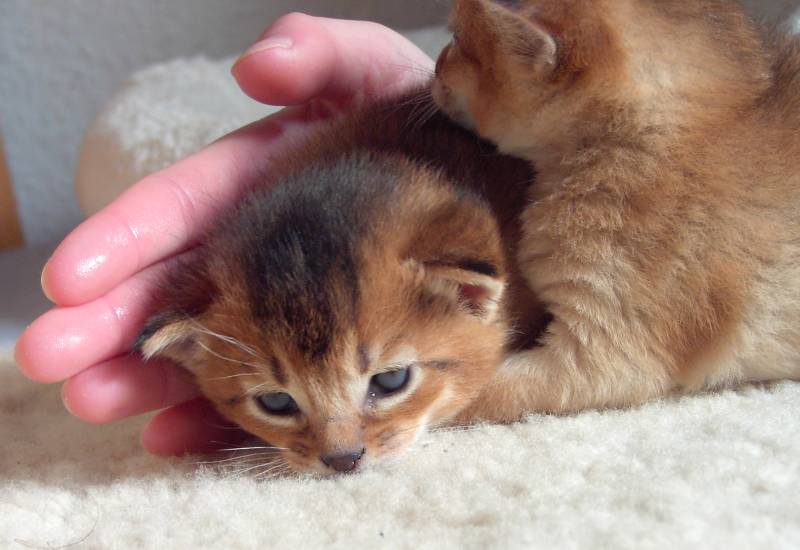 and here a picture of the girl: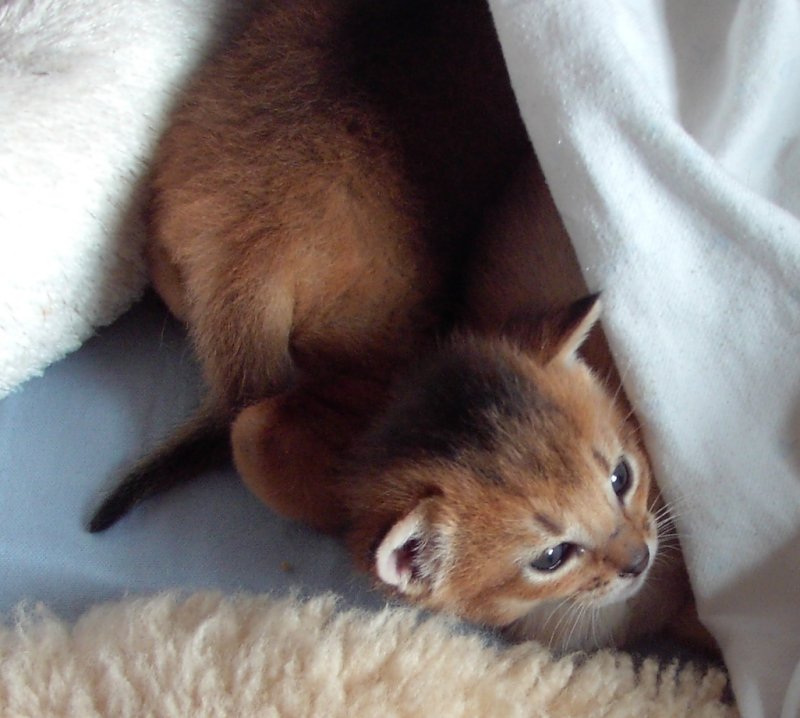 Day Eleven:
already grown a whole lot



and with open eyes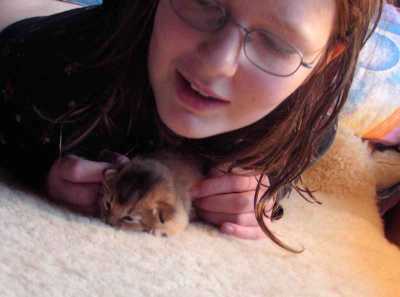 Day Fourth: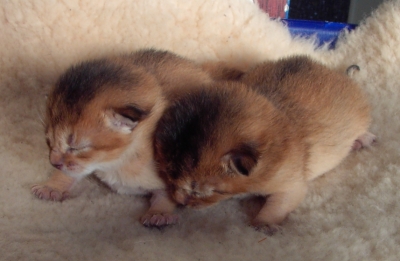 I guess, if you look very very hard you can see: there will be tufts...

.: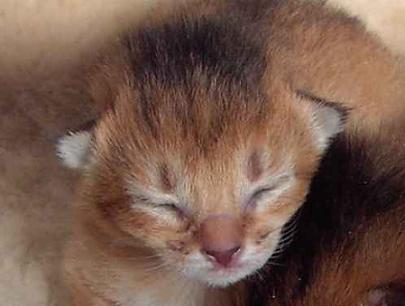 and they think about walking somewhere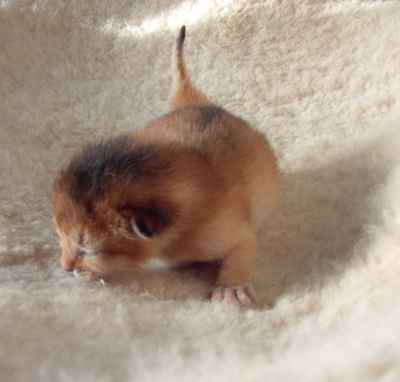 Day One: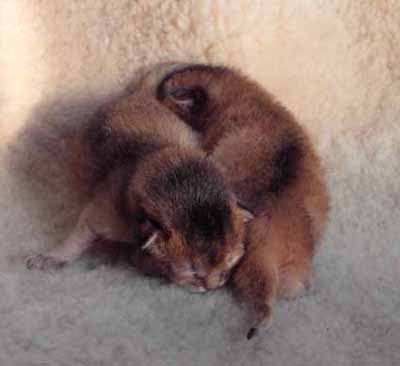 Day of Birth:

Rosie, shortly before delivering: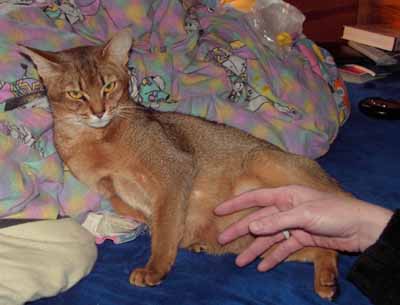 First the girl...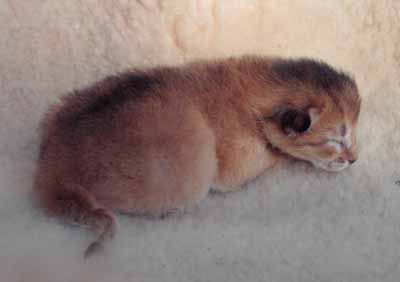 ... and then the boy was born: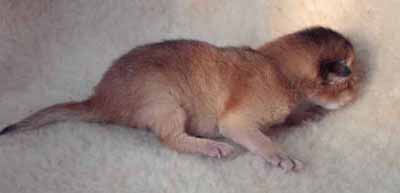 Rosie is a wonderful mother, although sometimes it does not seem like it...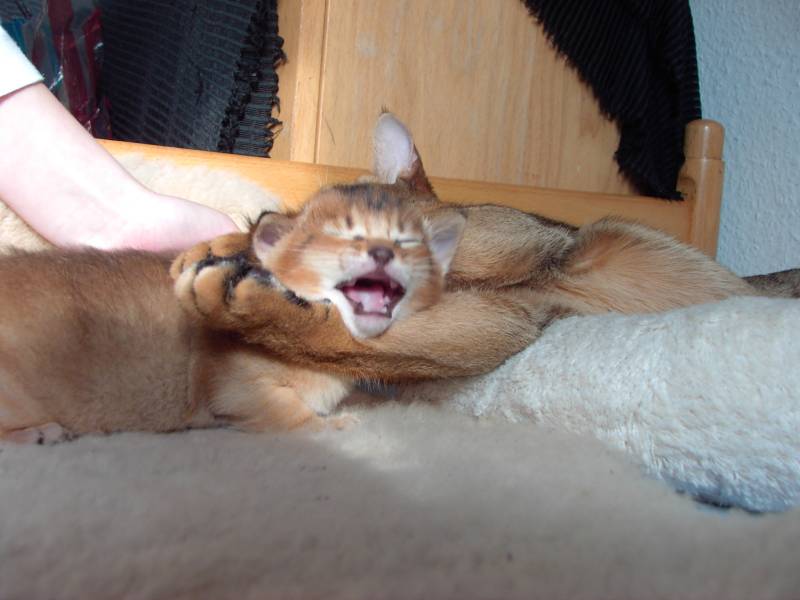 ... and so the babies are gaining weight nicely.