Luna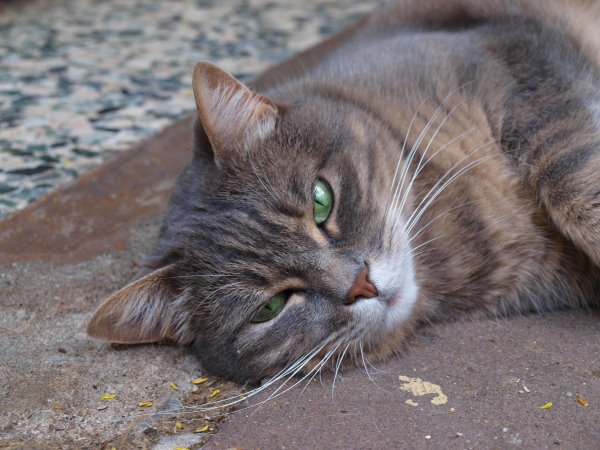 Luna is the mother of all our "Italian" cats (who are Mia, Samurai and Cara who lives in Hessen). She and her children were captured on a camping site in Italy, and they were really feral when we got them. Meanwhile, one can easily touch her. She, of course, will not allow anyone to carry her about, but she really loves it to be petted. Her best friend is Aquarius, but she still gets on well with her kids.
Luna is our daughter's cat. They really understand, like, and respect each other. We think that she is a good example for real ferals mutating into real pets (right, somehow different than cats who grow up in human society of course).




What I personally like most about this wonderful blue girl are her unbelievable eyes - no photo will ever be able to display their colour correctly.