Kinderwerkstatt e.V.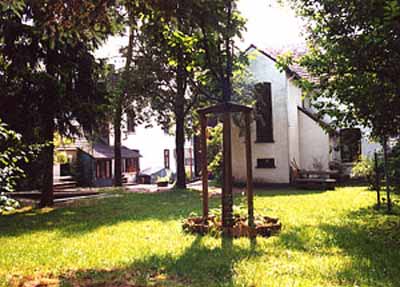 The free kindergarden Kinderwerkstatt was founded in 1970 and is the oldest kindergarden that works with parent's participation in Bochum. Nowadays, there are two age-mixed groups ("Kinderladen" and Kinderwerkstatt"). The kids live, learn, and play with their pedagogues in two large houses, which are surrounded by a huge garden.
Our children (and we, as grown-ups as well) always enjoyed the familiar atmosphere of this unconventional institution. We could not imagine a more happy or better place for them to grow through their first years. Both kids still have close contact to some of their kindergarden-friends and sometimes we still like to come along for a party or so.